Chef – Larry Blevins-Bellido – [email protected]
Originally from Central Louisiana, Chef grew up with the kitchen being the meeting spot for all familial events, and the person in front of the stove always garnered the most attention. It was this drive for attention that lead him to Culinary school, where he found he had a desire to share his flavors with everyone. His inspiration comes from his mother and Nana, who always made scratch dinners, regardless of the days trials. The kitchen is a place of love, a vessel to bond, and a source of nourishment, not just for the tummy but for the soul as well.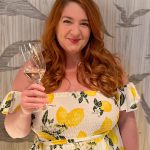 Director of Wine & Spirits – Nikki Drake – [email protected]
A native of Southern Maryland, Nikki came to Alexandria after college to join the hospitality industry. She worked from server and bartender, to sommelier, and most recently as the Beverage Director at 2941 Restaurant. Nikki now brings her passion for hospitality and beverage to the role of Director of Wine and Spirits alongside our talented team.

Sous Chef – Lis Maldonado
Originally from Guatemala, Lis wakes up every day eager to explore her passion for the culinary arts. She has been in Alexandria since 2016 working as a cheesemonger and chef at Society Fair until it closed in 2019, and now continuing her food studies at both Revel and Unwined. Family is the center of her world, and when she's not at work, Lis has her three children, two sisters, nieces and nephews by her side.

Proprietor – Vanessa Moore – [email protected] or [email protected]
Vanessa is a community-focused entrepreneur originally from Baton Rouge, Louisiana who relocated to Northern Virginia in 1999 after completing undergraduate studies at Louisiana State University. Today, she is the sole owner of two Alexandria based wine stores and now, Revel, just two miles south of Old Town. Established and rebranded in 2004, Unwined has been recognized by Eric Asimov as a New York Times top "Pick for your Local Wine Shop." Vanessa holds certifications with the Court of Master Sommeliers and Italian Wine Professionals. Her passion for educating and caring for people through the enjoyment of wine is supported by her husband of 18 years and their three, four-legged children.